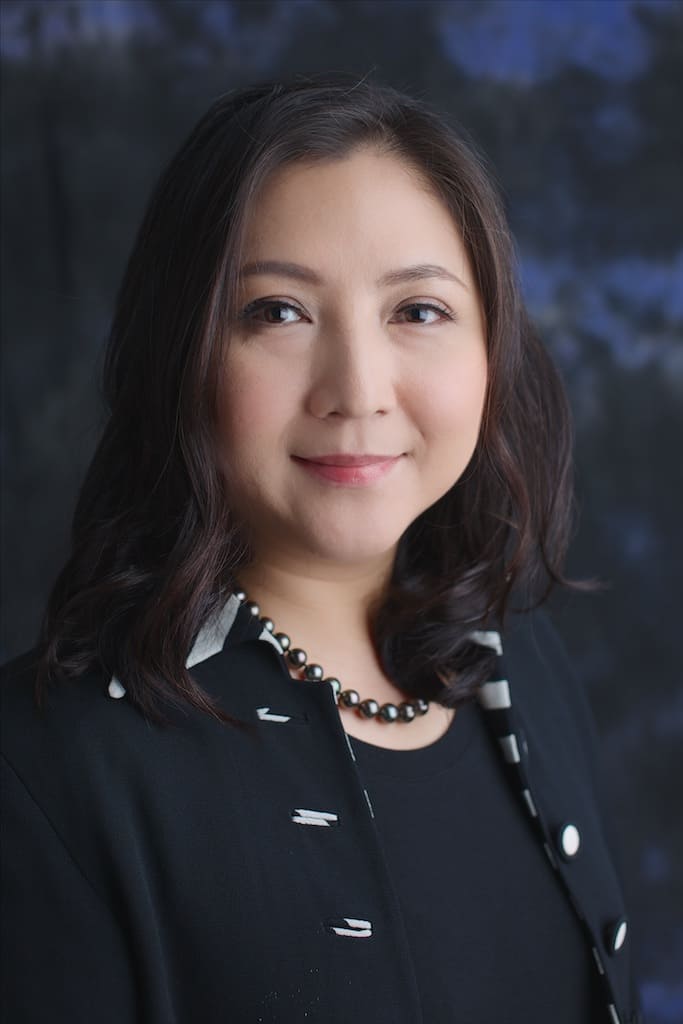 Chang Lai Shan Eliza
Managing Partner

Phone:

2143-8960

Fax:

2810-5559

Email:[email protected]
EDUCATIONAL QUALIFICATIONS
Bachelor of Laws (Hons.) – University of Hong Kong (1991)

Postgraduate Certificate in Laws – University of Hong Kong (1992)
PROFESSIONAL QUALIFICATIONS
Admitted as Solicitor in Hong Kong in 1994

Admitted as Solicitor in England and Wales in 1997

Appointed as Civil Celebrant of Marriages since 2006

Appointed as Notary Public in 2009

Appointed as China-Appointed Attesting Officer since August 2019
AREAS OF PRACTICE
Insurance Law, Personal Injury Litigation, Medical Negligence, Arbitration and Mediation, Civil Litigation, Family Law, Employment Law, Company & Commercial Law, Wills & Probate, Building Management, Bankruptcy, International Notarial Work and China-Appointed Attesting Work.


EXPERIENCE
Ms. Eliza Chang is the Managing Partner of the Firm. Her major areas of legal practice are insurance law, personal injury litigation, general civil litigation, employment law, family law, contract law, arbitration and mediation.
Ms. Chang has extensive experience in acting for major insurance companies and claimants in personal injury claims, including traffic and industrial accident claims, employees' compensation claims, common law claims for damages, public liability claims, fire and theft policy claims, life and property insurance claims, medical negligence and professional negligence claims.
Ms. Chang acts for many insurance companies and insured parties in litigation, arbitration and mediation over disputes on policy terms and conditions. She advises insurance companies on the underwriting of policy terms and conditions.
In order to enhance communication in the course of work with clients, Ms. Chang regularly gives seminars and conducts discussion workshops for various companies and institutions in Hong Kong.
Ms. Chang is also experienced in providing day to day legal consultations and rendering practical legal advice to business corporations on various legal matters concerning employment laws, human resources issues, employment contracts, employees manual, employment disputes, discrimination disputes and various corporate operational issues which clients require legal advice. Ms. Chang is currently on panel of several large local corporations and medium sized businesses to serve as their appointed legal advisors.
Ms. Chang is a Notary public, China-Appointed Attesting Officer and a Civil Celebrant of Marriages.
With an unwavering pledge to provide legal services of the highest possible standard, Ms. Chang has managed to keep an impressive list of longstanding clients for the Firm.
PROFESSIONAL MEMBERSHIPS
Member of The Law Society of Hong Kong
Member of The Law Society of England and Wales
Member of Hong Kong Society of Notaries
Member of the Association of China-Appointed Attesting Officers
PROFESSIONAL ACTIVITIES
Council member of Hong Kong Society of Notaries since 9th May 2018
Committee Member of the Standards and Development Committee of Hong Kong Society of Notaries since March 2010
Appointed by the Judiciary to serve as a Deputy District Judge at the District Court (December 2016)
Appointed to by the Judiciary to serve as a Deputy Registrar of the High Court (September 2018)
Appointed by the Faculty of Law of the University of Hong Kong as a Part-time Lecturer for the Personal Injury Litigation Elective Course for PCLL students in 2009 - 2012
Vice Chairperson of the Standing Committee on Member Services of The Law Society of Hong Kong from September 2010 to August 2013 and from July 2016 until October 2018
Committee Member of the Personal Injuries Committee of The Law Society of Hong Kong since June 2007
Committee Member of the Practice Management Committee of The Law Society of Hong Kong since August 2009
Committee Member of the Public Policy Committee of The Law Society of Hong Kong since March 2014 until 15th September 2020
Committee Member of the Standing Committee on Member Services of The Law Society of Hong Kong from May 2010 to August 2010 and from September 2013 until June 2016
Committee Member of the Young Solicitors' Group of The Law Society of Hong Kong from 1st October 2017 until 8th January 2020
Chairperson of the Recreation and Sports Committee of The Law Society of Hong Kong since October 2010 until 31st December 2015
Honourary Captain of the Swimming Team of The Law Society of Hong Kong
Representative of The Law Society of Hong Kong in the Joint Professional Sports Sub-Committee (2006 - 2009)
Nominated Representative of The Law Society of Hong Kong in Recreation and Sports Club for Hong Kong Professional Bodies since 2010
Appointed by the Government of HKSAR to serve as a Committee Member of Sir David Trench Fund Committee since 1st January 2017 to end of December 2020
Appointed to serve as a member in the Board of Directors of Hong Kong Sports Institute from 1.4.2021 to 31.3.2023
Honourary Legal Advisor of St. John's College Alumni Association (University of Hong Kong) since 2007
Honourary Legal Advisor of Preemie's Parents Support Group since 2008
Honourary Legal Advisor of Hong Kong Society of Paediatric Dentistry since 2014
Honourary Legal Advisor of St. Stephen's Girls' College Alumnae Association since July 2020
Awarded the Distinguished Community Services Gold Award by The Law Society of Hong Kong in December 2012
Awarded the Pro Bono and Community Service 10-Year Achievement Award in 2019
Awarded the Pro Bono And Community Services Gold Awards by The Law Society of Hong Kong in 2010-2022 for thirteen consecutive years
Awarded the Home Affairs Bureau's Recognition Scheme for Provision of Pro Bono Legal Services Award 2016/2017