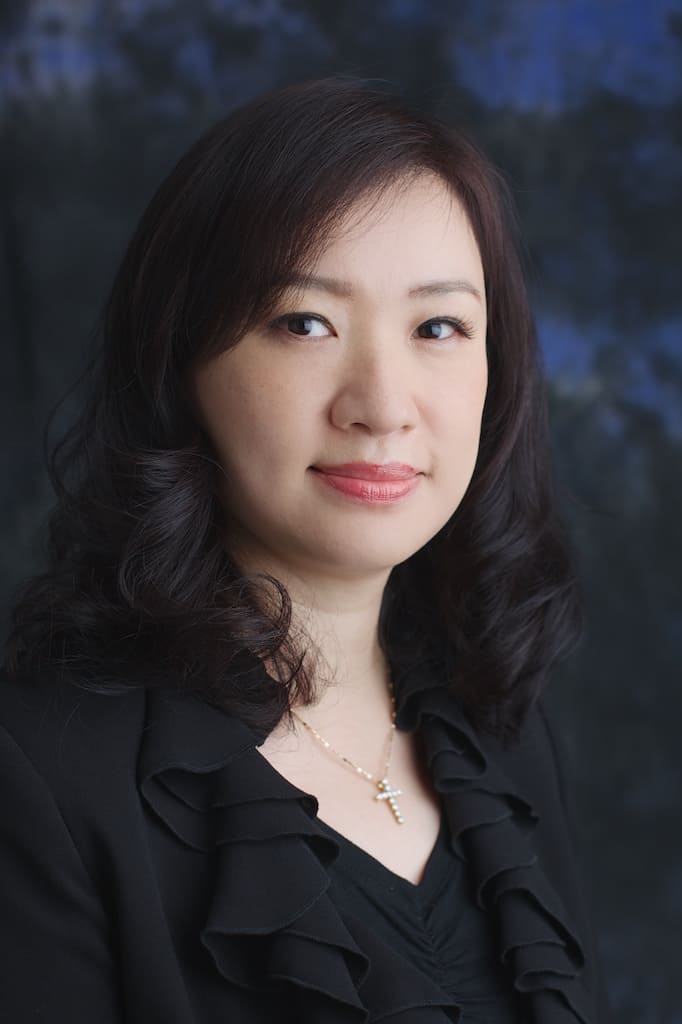 Chiu Oi Li Ellie
Managing Partner

Phone:

2143-8953

Fax:

2810-5559

Email:[email protected]
EDUCATIONAL QUALIFICATIONS
Bachelor of Laws (Hons.) – University of Hong Kong (1990)

Postgraduate Certificate in Laws – University of Hong Kong (1991)
PROFESSIONAL QUALIFICATIONS
Admitted as Solicitor in Hong Kong in 1993

Admitted as Solicitor in England and Wales in 1994

Appointed as Civil Celebrant of Marriages since 2006

Accredited General Mediator of The Law Society of Hong Kong in 2009

Appointed as a Notary Public in 2009

Accredited Mediator on the Lands Tribunal Building Management Cases List since 2011

Accredited General Mediator of the Hong Kong Mediation Accreditation Association Limited in 2013
AREAS OF PRACTICE
Insurance Law, Personal Injury Litigation, Medical Negligence, Arbitration and Mediation, Civil Litigation, Family Law, Employment Law, Company & Commercial Law, Wills & Probate, Building Management and Bankruptcy.
EXPERIENCE
Ms. Ellie Chiu is the Managing Partner of the Firm. She has handled numerous claims spanning a large spectrum of the insurance field including matters relating to fire insurance, professional liability insurance, property insurance, contractors' all risks insurance, theft insurance, public liability insurance, personal accident insurance, group medical insurance, life insurance, travel insurance, employees' compensation insurance, motor vehicle insurance, commercial vehicle and motor trade insurance.
Ms. Chiu is frequently consulted by insurers and insured parties on complicated insurance issues and for strategic ways in resolving disputes, such as mergers and applications for authorization from the Insurance Authority, the underwriting of new policy terms and conditions; registration and authorization of insurance intermediaries, disputes on policy terms and conditions whether by way of litigation or arbitration, liquidation of insurance company, the various funding agreements in relation to the Motor Insurers' Bureau of Hong Kong as well as advising and acting for insurance companies and victims in various types of personal injury claims relating to traffic and industrial accidents, employees' compensation, breach of employer's and occupier's duties, and medical negligence claims.
With the Firm being one of the panel solicitors of various government departments, public and statutory bodies, Ms. Chiu also leads a team of solicitors of the Firm in handling and advising on claims made against these departments, public and statutory bodies as well as advising them on complicated legal issues arising out of insurers' liquidation and on law reform.
Ms. Chiu is the head of the Probate Department of the Firm. She has solid experience in drafting wills, applying for estate duty clearance papers, applying for grants of probate, letters of administration, grant de bonis non, and other types of grants for deceased persons of both local and foreign domicile, applying for resealing of foreign grants, advising on and conducting litigation over contentious probate matters and advising on the restructuring of assets and administration of deceased persons' estate.
Ms. Chiu has a passion for staff development and practice enhancement. She has organized various seminars and conducted discussion workshops covering a variety of topics for clients and institutions from time to time to keep the staff members and clients up-to-date on the judicial trend and on legal reforms.
PROFESSIONAL MEMBERSHIPS
Member of The Law Society of Hong Kong since 1993

Member of The Law Society of England and Wales since 1994

Associate Member of the Chartered Institute of Arbitrators since 1996

Member of Hong Kong Society of Notaries since 2010
PROFESSIONAL ACTIVITIES
Appointed as Member of the Solicitors Disciplinary Tribunal Panel (October 2011-October 2014)

Appointed as Presiding Member of the Guardianship Board (February 2013 – January 2019)

Appointed as Member of the Air Pollution Control Appeal Board Panel (1 February 2016-31 January 2022)

Appointed as Member of the Water Pollution Control Appeal Board Panel (1 February 2016-31 January 2022)

Appointed as Member of the Dumping at Sea Appeal Board Panel (1 February 2016-31 January 2022)

Appointed as Deputy Chairman of the Environmental Impact Assessment Appeal Board Panel (1 April 2022-31 March 2025)

Appointed as Member of the Personalized Vehicle Registration Marks Vetting Committee (1 June 2022 – 31 May 2024)